Mentoring for Artists
Do you see yourself as an ambitious, new or emerging artist, who would benefit from regular mentoring? I currently help a group of fourteen artists during weekly 'Studio Fridays' sessions in Whetstone, North London, as well as mentoring individuals and small groups of dedicated artists in person, and over Zoom.
Each year, Studio Fridays artists have successful solo and group shows, take part in open exhibitions, including at the Royal Academy and the Mall Galleries, and have their work shown at major art fairs. You can read about some of the many Studio Fridays success stories on the news page here.
Information about mentoring can be found below, including an application form to apply for the supportive, weekly 'Studio Fridays' sessions in Whetstone, North London. Feel free to send me an email if you have any questions, or to book your first mentoring session with me.
I look forward to hearing from you.
Paul Regan RWS
Founder of Studio Fridays and Director at Insight School of Art.
Instagram: @paulregan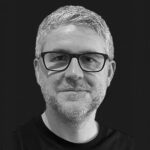 Individual and Group Mentoring Sessions
If you would like to meet me, either in person or over Zoom, individually or as part of a group of up to three artists, you can get in touch here.
Group mentoring sessions provide excellent peer bubbles. Artists not only benefit from my knowledge and experience, but also from each other artist. It is sometimes possible to join an existing group.
I also offer mentoring and critique sessions at universities, schools and art societies. Please feel free to get in touch with your requirements.
Fees can be found below.
Studio and Mentoring Days
A group of fourteen, exciting, new and emerging artists, meet each Friday in Whetstone, North London, to share studio space, support each other, and receive mentoring.
Studio Fridays sessions run from 10.15am to 4pm in a large, 1000+ sq ft studio in Whetstone, North London. Each twelve week term currently includes:
Representation on www.studiofridays.com*
12 energised and supportive studio days, working alongside other Studio Fridays artists.
Weekly individual or group mentoring with Paul Regan RWS.
Two individual mentoring sessions with art critic Estelle Lovett.
Regular professional practice discussions.
If you are a confident, ambitious and energised, new or emerging artist, and would like to join Studio Fridays, please complete the application form below or make contact for more information.
* New members will be added to the website once they have a solid and consistent body of work.
Please note that Studio Fridays sessions are currently full. When available, places are offered to those artists who have applied and are thought to be most suitable to join the existing group of artists. In recent years, on average, one place becomes available each year.
There is still some availability for in person and Zoom mentoring sessions at other times.

Fees can be found below.
Fees:
Individual and Group Mentoring Sessions:
Members: £65 per hour*
Non Members: £80 per hour*
*Plus travel costs
Minimum 30 minutes per artist / Maximum 3 artists per group.
Fees are divided by the number of people participating.
Full payment in advance.
Studio and Mentoring Days:
The price for each twelve week term is currently: £440 (plus £95 annual membership fee).
Membership:
Studio Fridays membership is currently £95 per year and offered to artists who are deemed to have a solid, consistant body of work suitable for the Studio Fridays website.
Application form for Studio and Mentoring Days:

Please complete this following application form if you would like to be considered for mentoring and studio space days. We will confirm receipt of your application within one week, then consider it each time a place becomes available. We will only contact you again if we are able to offer you a place.