My Year in Lockdown
"My art is inspired by my love of travel and the sea. During the past year, I have spent much of my time in my studio which is located in the loft space of my home. Art has been a great comfort, enabling me to revisit memories of travel and sailing experiences in various parts of the world, through the medium of oil paint, mostly on canvas boards.
My project 'Sea Escapism' has been to create a series of sea and cloudscapes which I have been able to display on the hanging system in my studio, ready for the time when exhibitions start to reopen.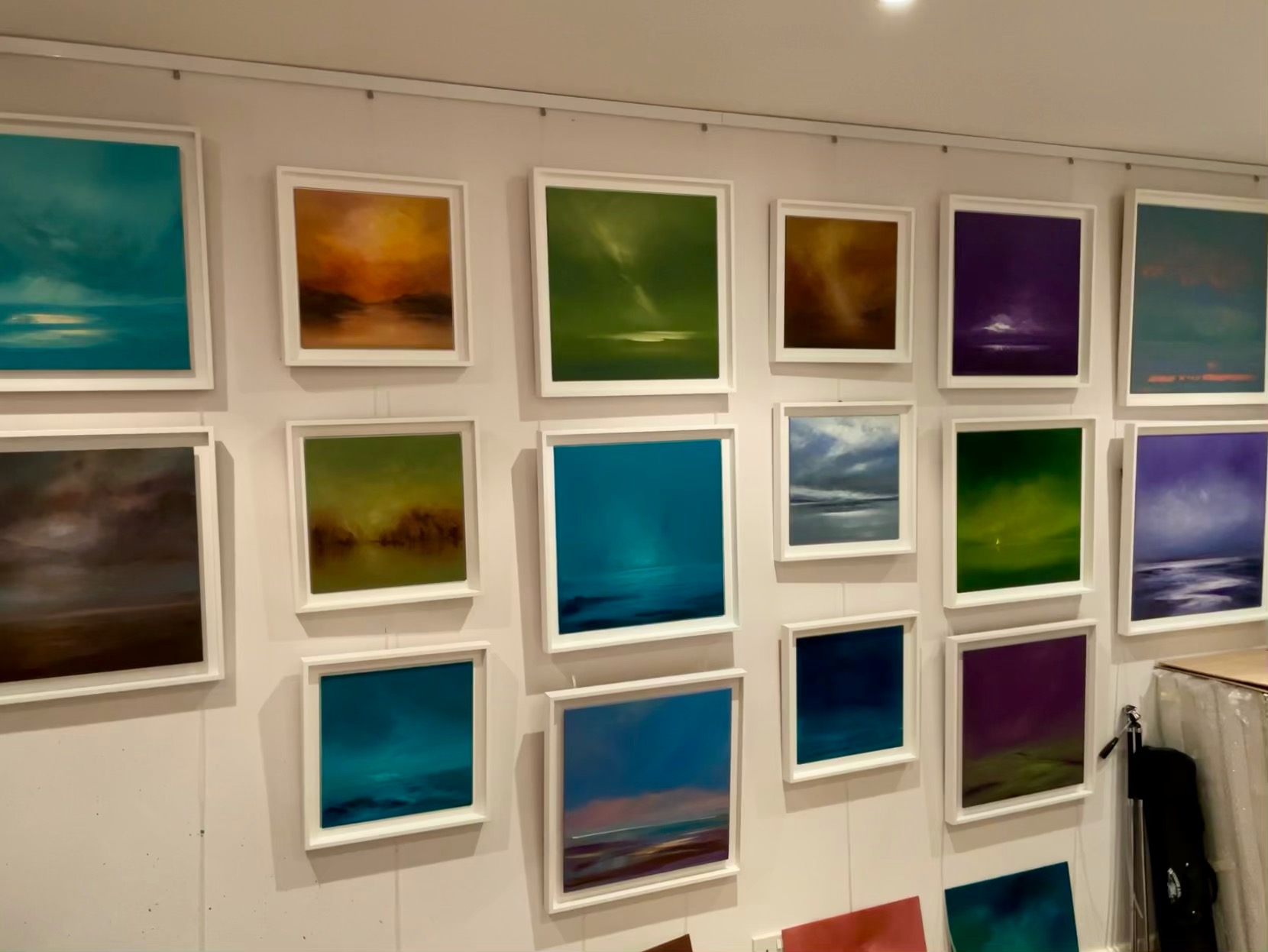 Appreciation of 'nature' has been a recurring theme during Lockdown. From my roof space, I have had access to viewing some beautiful skies but not the sea, so photos and memories have provided the starting point for my work which then evolves towards abstraction.
Reminiscing about past sailings, whether in vast open seas or inland waters, I have always been struck by the beauty and power of natural elements, the weather and its ever changing moods. The heightened and conflicting emotions experienced over the years from different sailing experiences resonates with the 18th century romantic concept of the 'sublime' where the natural world is capable of invoking the strongest emotional sensations – it can be awe-inspiring and beautiful but also terrifying in its power.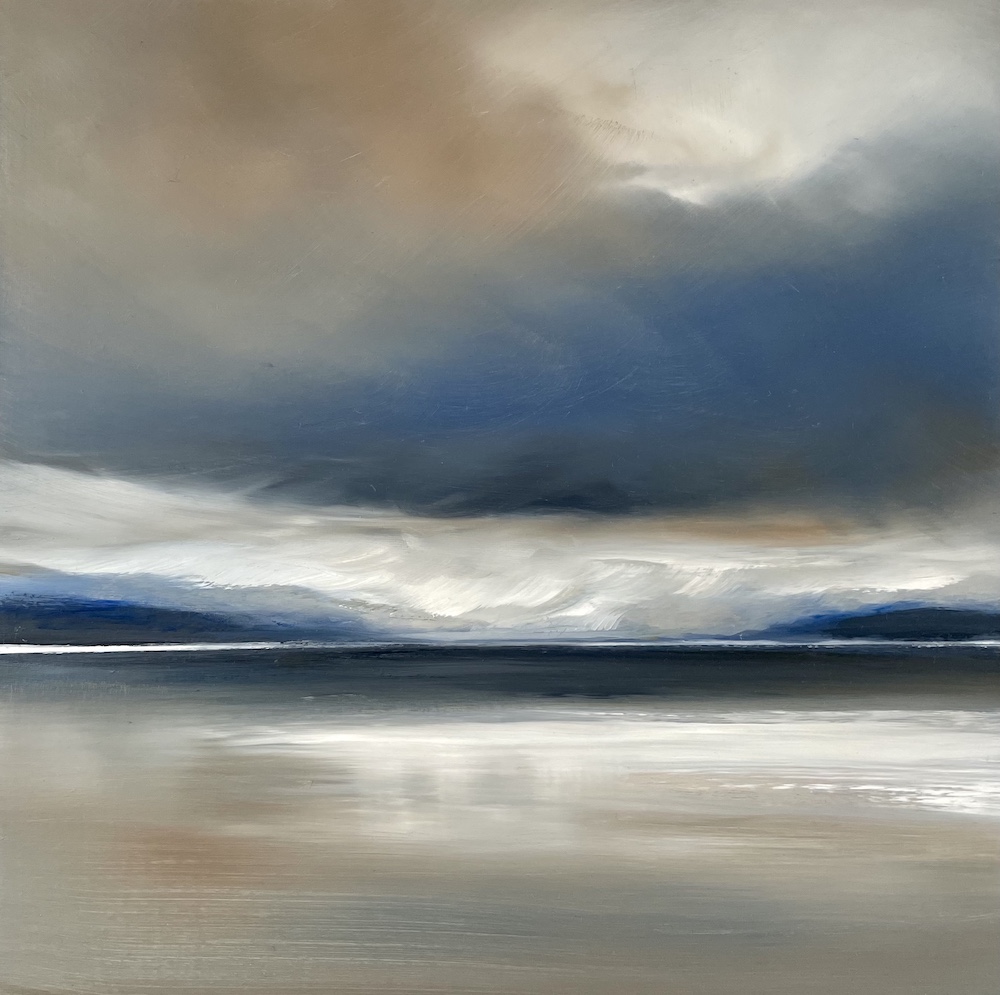 My main artistic inspiration from sailing is the way light interacts with the sky, earth and water – both on vast expanses of water and intricate salt marshes with their detailed patterns of tidal water channels.
There are ever changing and beautiful light effects in cloud formations reflecting on the water, magnificent sunsets viewed across a far distant horizon, and at night, the thrill of being completely encompassed by stars – beautiful but also intimidating as to our insignificance as human beings.
I also find inspiration in 'moody' and stormy weather – the forces of nature whilst beautiful can also be hazardous when sailing, providing conflicting feelings of fear, vulnerability but also exhilaration.
Hazy mists and fogs are a threat at sea, but can also be beautiful and dramatic. I enjoy blending and blurring of colours and obscuring features to create a mysterious atmosphere.
My paintings have a strong horizon to give a sense of depth and infinity. I often use a focal point to give scale and focus -for example a reflection, boat or lighthouse. Lighthouses can be welcoming beacons or warnings of danger. Some of my paintings seek to convey feelings of insignificance, isolation, drama and fear that come with being at the mercy of the elements and out of sight of land.
However, when conditions are perfect being at sea can be exhilarating, peaceful or tranquil and isolation something to be enjoyed.
Colour, tonal blending and brushmarks help to convey different moods and weather and I enjoy using the wide range of luxurious oils now available but with a limited palette.
Lockdown has provided me with the opportunity to create a body of work which I hope to be able to exhibit when conditions permit. It has also given me the time to reflect and examine in depth why I enjoy painting seascapes and what it is that constitutes my 'style' of painting".