New Studio Fridays member, Elise Mendelle, is coming out of lockdown with a bang! She is currently showing work as part of five exhibitions, including a beautiful, virtual, solo show. Click the links below to find out more.
'Threshold' at D-Contemporary 
6 July – 22 August
23 Grafton Street, Mayfair
London
W1S 4EY
An exhibition focused on new ways of thinking surrounding the intersections of art and everyday life, and how our concepts of social exchange come into play. Elise will be showing two prints from her 'Social distancing' series.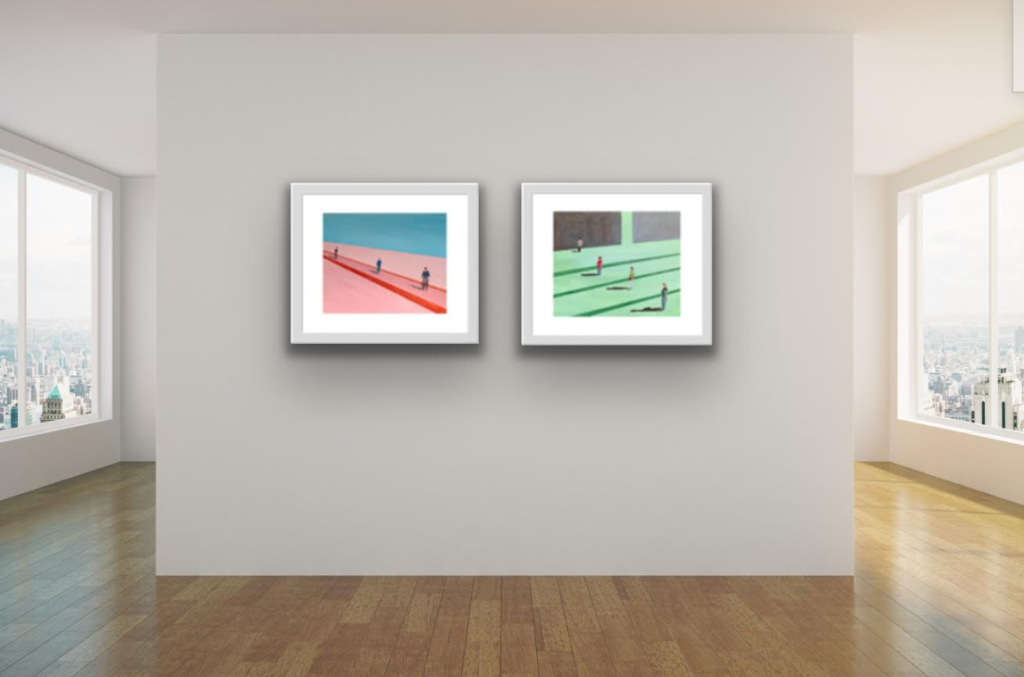 Town House Open 21 – Spitalfields
July 10th – September 12th
Elise will be showing her painting, 'Choosing Joy', as part of the popular Open exhibition in Spitalfields this summer. The theme of the exhibition was: 'One thing that was important to you in lockdown'. Elise captures the joy between us and our pets, saying 'Our pets, if lucky enough to have one, have been instrumental in keeping us entertained and somewhat sane during lockdown".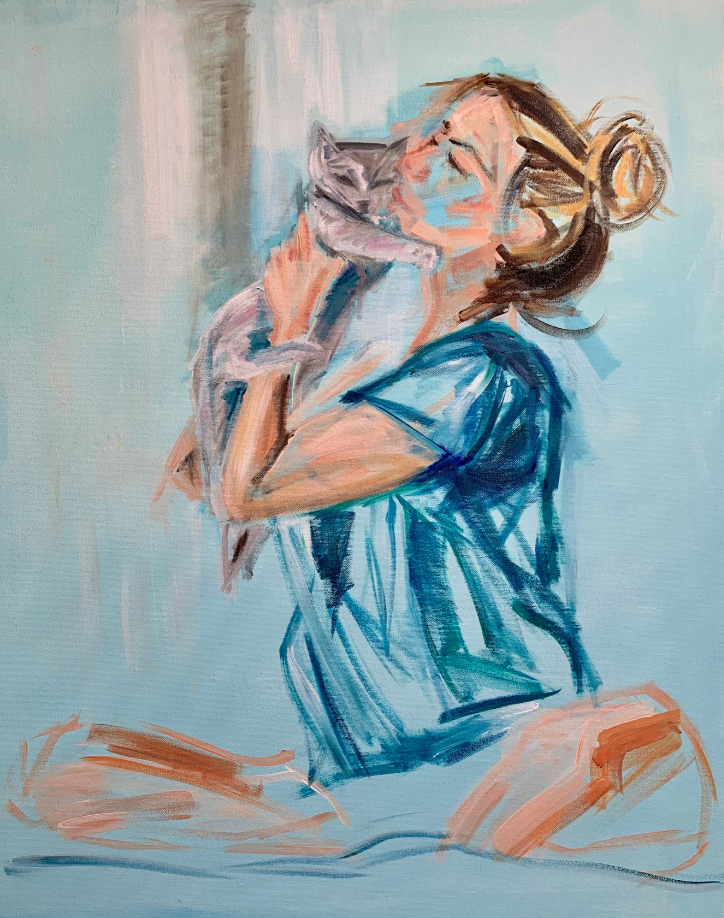 City Versus Nature at Gabriel Fine Arts
Until July 10th
70 Cowcross Street
London
EC1M 6EJ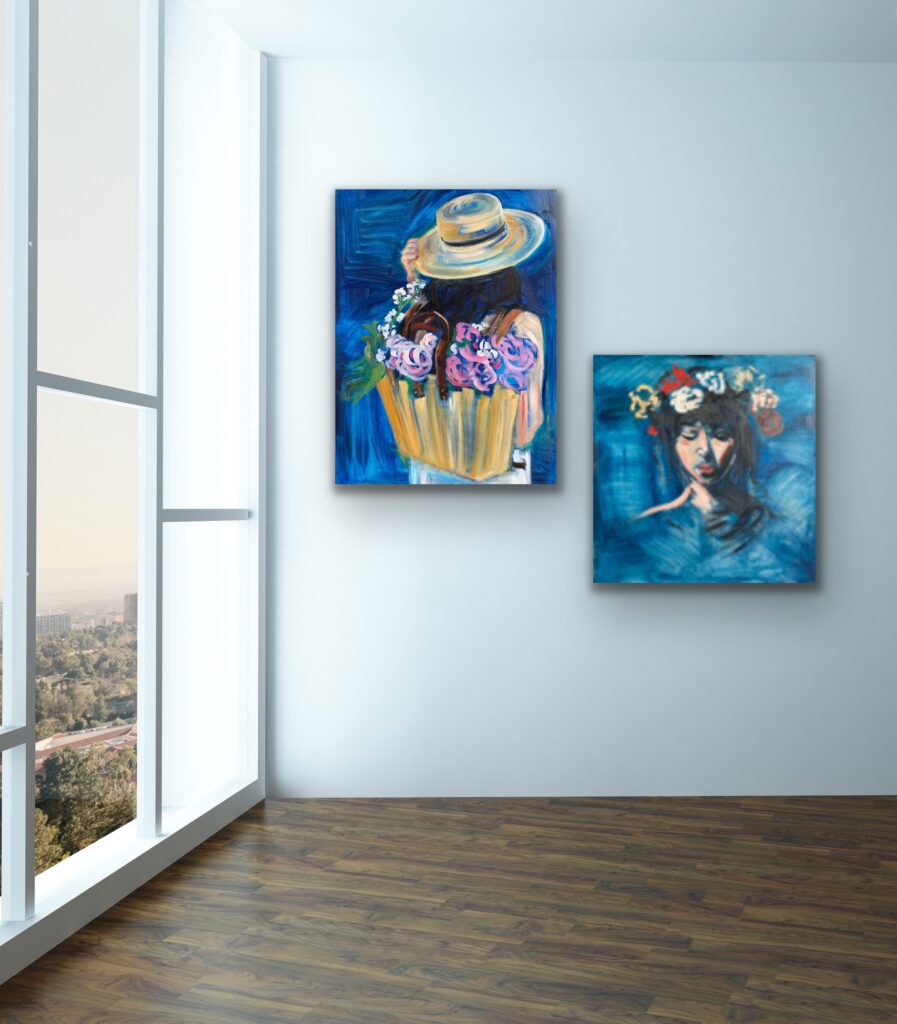 Elise will also be exhibiting four of her 'Social Distancing' series as part of the Royal Arts Prize.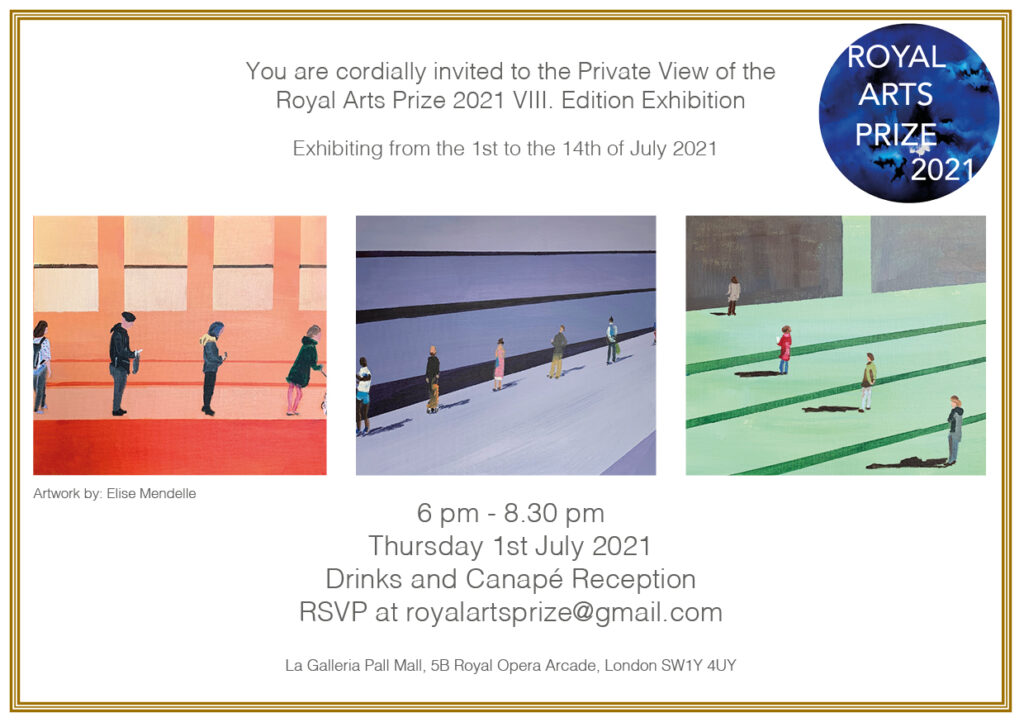 And finally, to get a really good idea of all the wonderful paintings Elise has been producing recently, head over to her virtual exhibition: 'The Beauty Within'.