Alice Gavin Atashkar's 'Heavenly Realms – Autumn' selected for 'Connections'.
16 April 2021 in Exhibitions, Painting by Paul Regan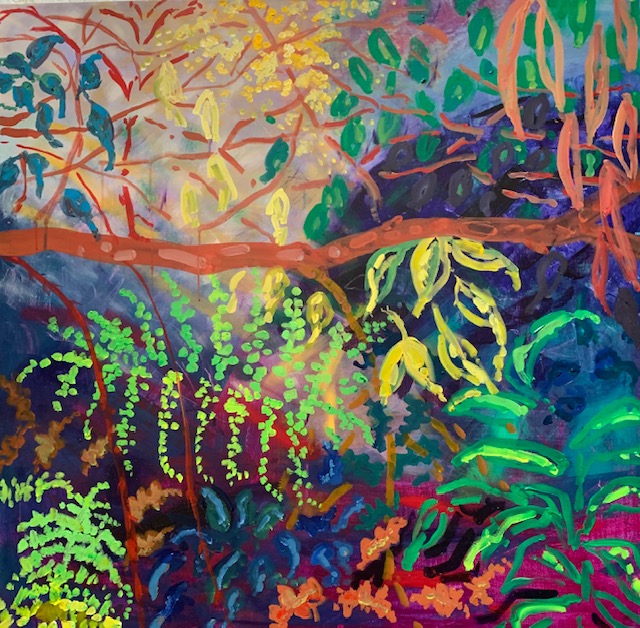 Alice Gavin Atashkar's painting "Heavenly Realms – Autumn" has been selected for an online collection of 24 works by artists from all over the world.
Artists from all over the world, including Bolivia, Mexico, Slovenia, Cuba, New Jersey, California, London and Dublin were were selected to present their response to the them 'Connection'.
Alice says that "Heavenly Realms – Autumn, was created in a moment of frustration. Craving international travel and tropical flora and fauna made me more aware of my immediate North London green surrounds. I allowed my imagination to play a role and painted in a heavenly palette, allowing an avenue of "mental escapism" and immense wellbeing".
The 24 works can be viewed on the Better Together website here.