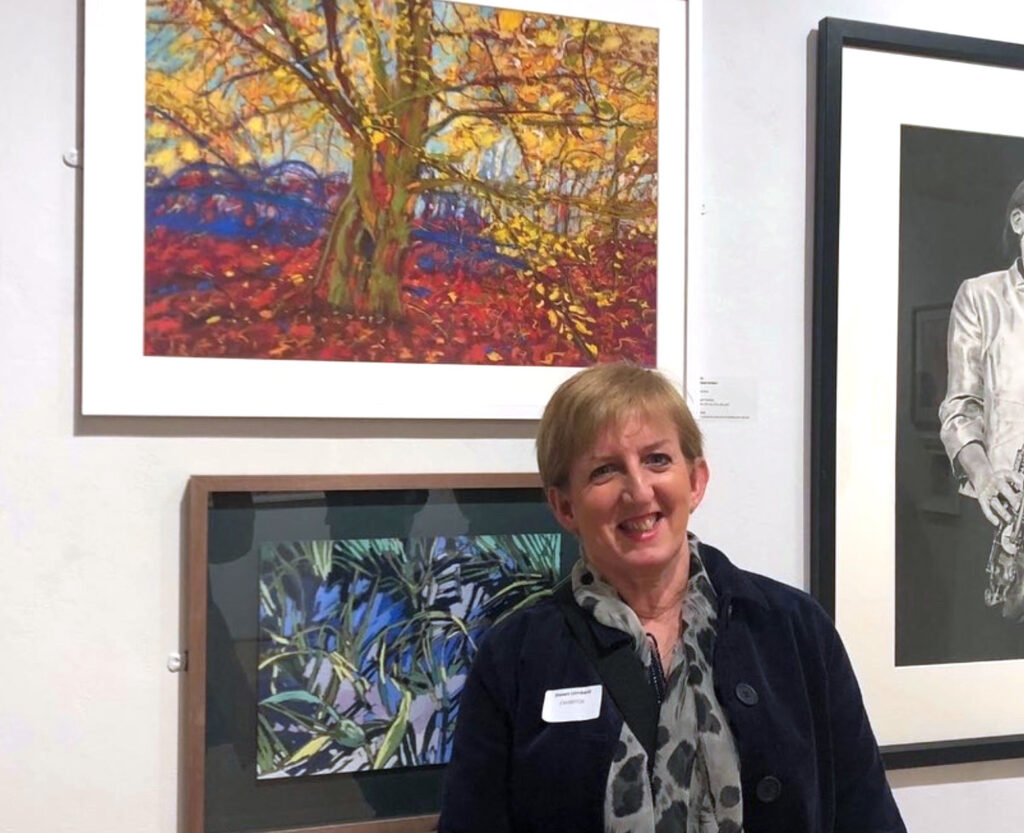 In 2022, her third year as a Studio Fridays artist, Dawn Limbert found that success just kept on coming! Here are just a few of the many highlights from her very exciting year.
To start the year, Dawn had work selected to for the prestigious 123rd Pastel Society Annual Exhibition at Mall Galleries in London.
In April, having taken a selection of paintings for the juried selection process, Dawn was accepted as an Associate Artist with the Manchester Academy of Fine Arts, then in May, Dawn returned to the Mall Galleries to exhibit with the Society of Graphic Fine Art at their annual exhibition.
June bought further exciting news, when Dawn found out that she had been selected to represent Unison Colour Soft Pastels, becoming an Associate Artist. She will now be providing art tuition for their online Pastel Academy in 2023. Later in the year, Unison published Dawn's blog post following her trip to Iceland.
Also in the summer, Dawn was selected to exhibit in the Artist Division of the TALP Open, held at the Patchings Art Festival in Nottingham, as well as at a number of open call pastel society exhibitions in America.
The year has ended with the same energy as it started, wrapping up with her painting 'Heavenly Bluebells' juried into the prestigious International Association of Pastel Societies (IAPS) web show, 41st Division, as well as being selected to join ArtCan and the opportunity to exhibit with the Pastel Society of Eastern Canada (PSEC) as part of their online International Exhibition 'PIXEL PASTEL'.
Congratulations Dawn. We are so proud to have you as a Studio Fridays artist and can't wait to see what 2023 brings for you!
www.dawnlimbert.com
Instagram
Facebook