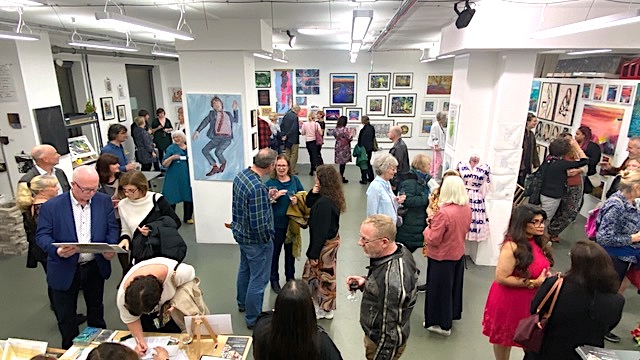 (Image credits: Melissa Harris, Elise Mendelle, Paul Regan and Helen Robinson)
We are delighted to report that the first ever Studio Fridays Art Fair (27th- 29th Oct 2022) was a huge success! Held at Insight School of Art's studio in North London, hundreds of visitors came to admire and purchase recent works by all eighteen Studio Fridays artists. Dozens of original paintings, drawings, sculptures and prints, and hundreds of cards flew out the door to new homes.
100% of all sales made by Studio Fridays artists go straight to the artists. Contact any artist direct via their artist page on this site or through Instagram (see below), to discuss any piece of interest from the fair or this website.
Congratulations to all artists and thank you to everyone who came along to see their work.
Paul Regan
Founder / Mentor
@impressionsbyelise
@dawnlimbertart
@alice_gavin_atashkar
@margaretcrutchleyart
@dianasandetskaya
@neetapopatkataria
@nataliamillmanart
@jacquigrantartist
@michellekarpus_artist
@hilaryvernonsmith
@melissa.harris.art
@saragregoryart
@helenrobinson_art
@rainagoran_art
@aysemcgowan_art
@emma.artist.chambers1
@celestinethomas
@joanna_gilbert_artist