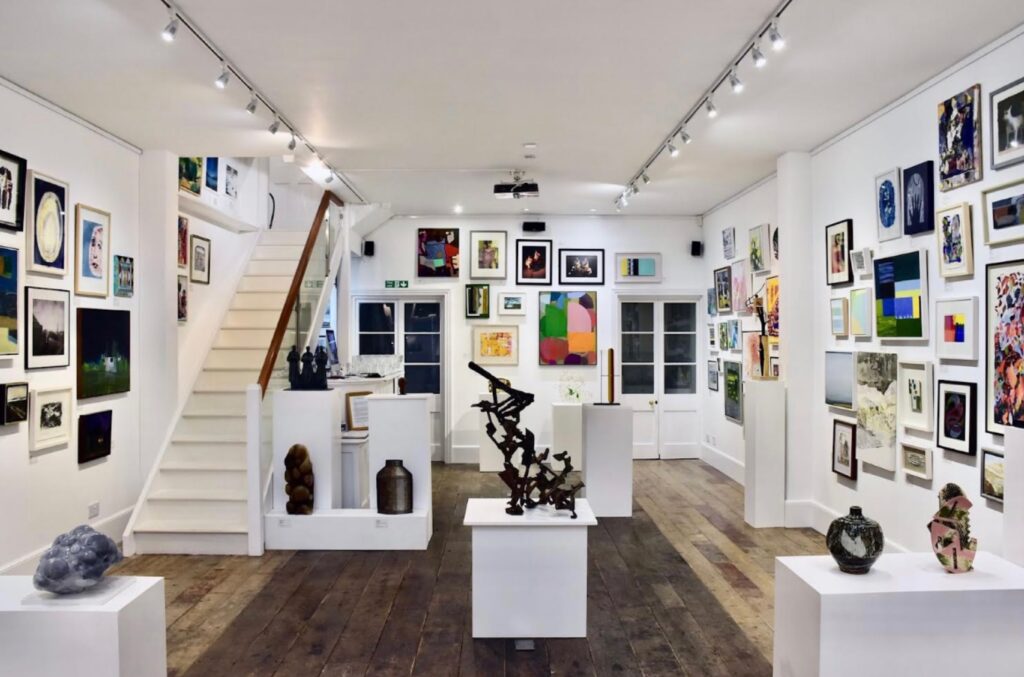 Studio Fridays artists Raina Goran, Helen Robinson and Diana Sandetskaya all have paintings showing at this years Winter Group Show at Linden Hall Studio, Deal, Kent. The exhibition features 300 works from 222 established and emerging artists. Gallery Director, Myles Corley considers that those artists 'invited' to participate provide an element of 'stability' whilst 'selected' artists provide a new and fresh take on this evolving show.
A variety of media from painters, sculptors, printmakers, photographers and ceramicists are on display, including works from London, Glasgow, Dublin, Tuscany, Northern France and the Southern States.
The show continues until the 28th January 2023.