Raina Goran selected for next stage of Jacksons Prize
21 April 2021 in Exhibitions, Painting by Paul Regan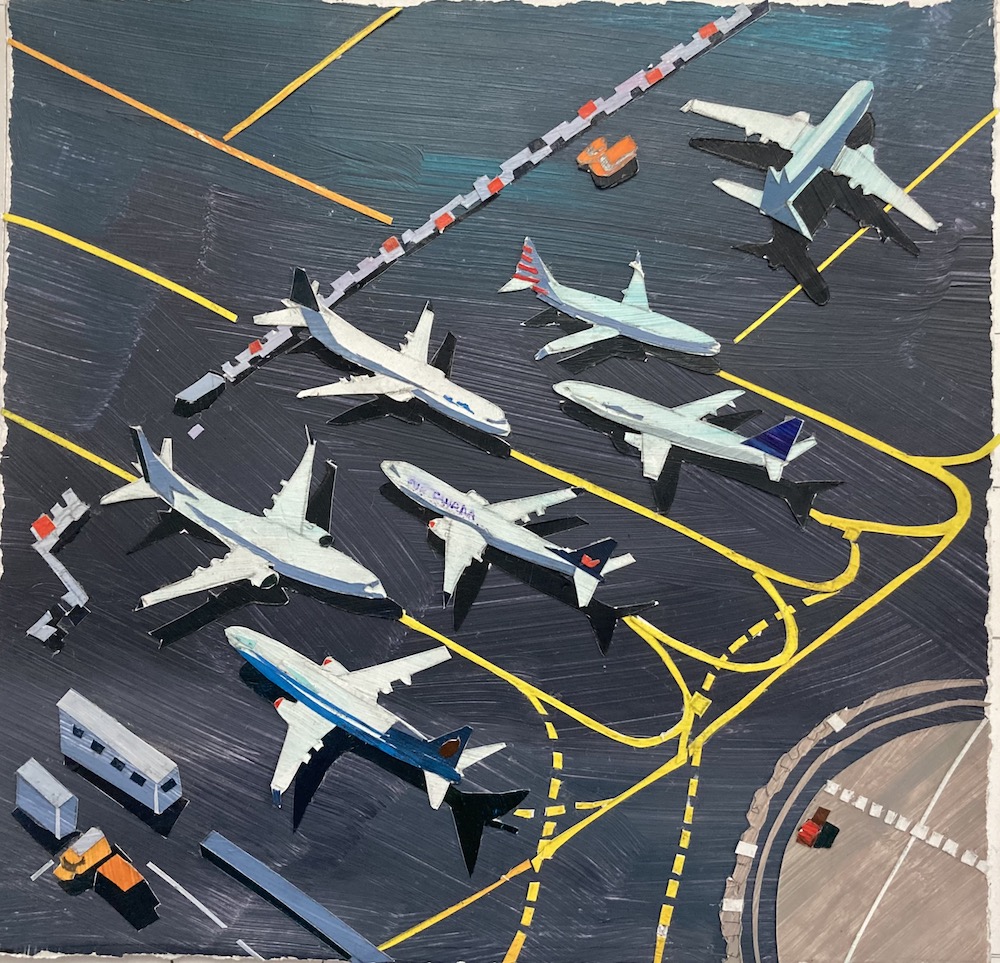 We were delighted to hear that Studio Fridays artists Raina Goran has once again made the longlist for the Jackson's painting prize. Her collage 'No ticket to paradise' was one of 400 selected from 8500 for round two.
Raina's work will also soon be on show at the Mall Galleries as part of the Royal Institute of Painters in Water Colours from May 20th – 29th.
Prints are available to purchase via her website.