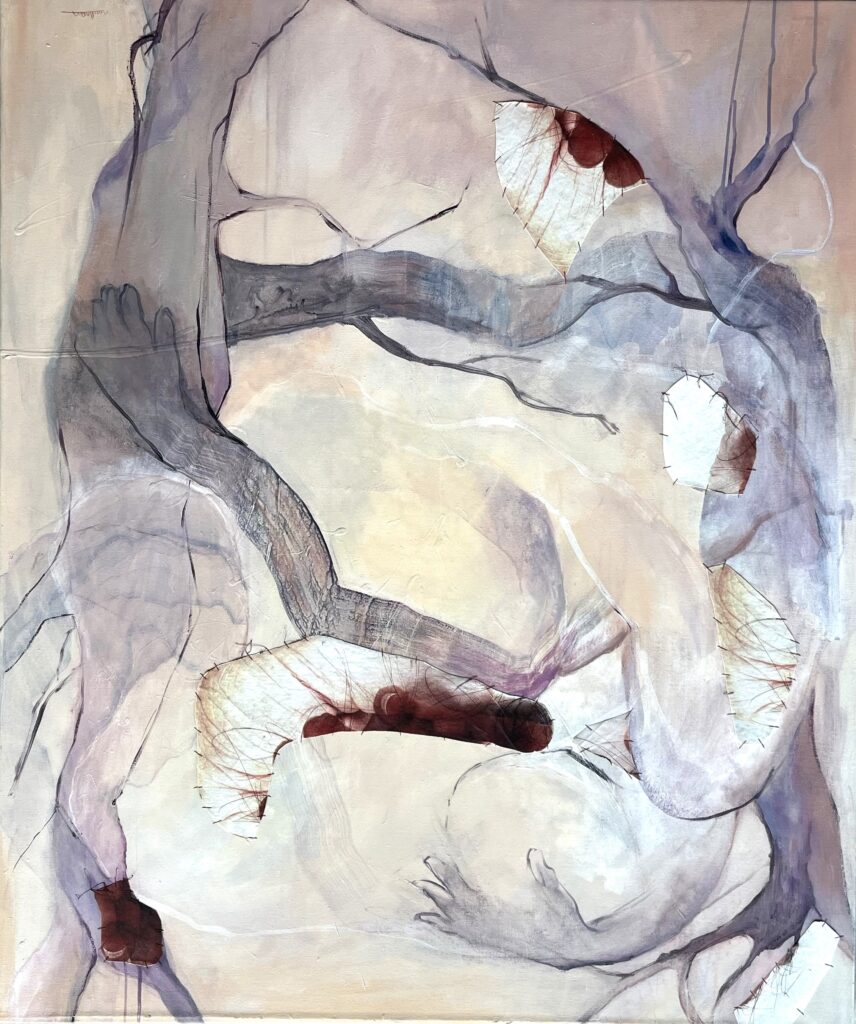 Studio Fridays artist Natalia Millman is taking part in the year log exhibition, 'Mythical Woods', an exhibition that takes part at Stanton Guildhouse in the Cotswolds, and celebrates "the woodlands and it's enchanted stories and myths."
The exhibition, which runs until 26th January 2024 has been organised and curated by ART from HEART in partnership with The Stanton Guildhouse Trust. Millman is one of 25 artists involved, all inspired by the woodlands, drawing on its symbolism, its multiple connotations, and bringing us closer to nature.
Millman's artwork, 'Close to you within me' reflects the symbiotic relationship between humans and nature: the contrast between natural harmony and human distress, the correlation in growth and decay, energies of spaces, transience of human form, and the value of mindful reflection on the present moment. Her mixed media abstract paintings comment on physical decay and the process of becoming one with nature.