Studio Fridays artist Joanna Gilbert has had an incredibly successful 2019, and things are looking even brighter for 2020!
On Tuesday last week, Jo attended the Private View at D Contemporary in Mayfair, where her work was hanging alongside the 'Best Emerging Talent' at the D Contemporary Painting Prize, followed by a performance on Wednesday night, 'painting live' at the 10th birthday of her agent Artiq, the art rental company.
Jo has written about the two events on her website here and here.
2020 promises to be one where Jo's work gets further, well deserved. recognition, having already been offered solo shows at Avivson in June and D Contemporary in October.
Here at Studio Fridays, we are very proud of Jo's success and we are delighted to be able to continue to help her to grow as an artist and support her on Fridays next year.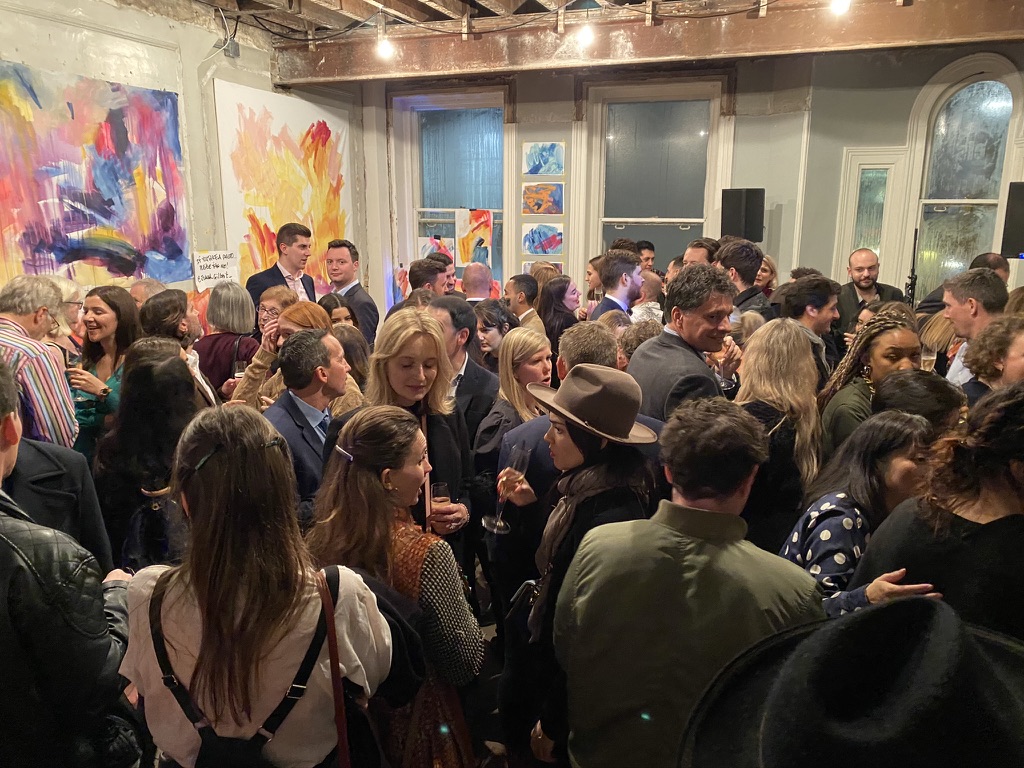 See more work by Joanna Gilbert at https://studiofridays.com/artists/joanna-gilbert/